YOGA
Patanjali Yoga Samithi has since started conducting yoga classes at the centre for the local people as well our Special Children which will provide avenues for socialization and inclusion.
Yoga classes are conducted from 4 pm to 5 pm on all the days of the week except Thursdays / Sundays.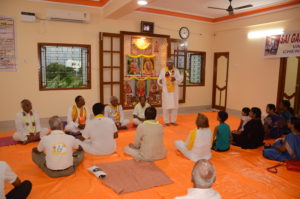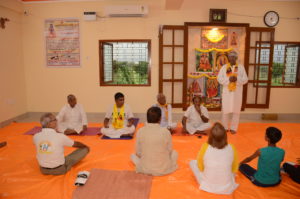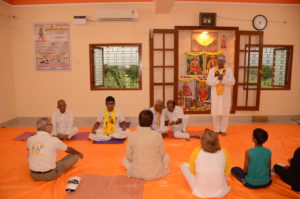 BHAJANS
Special children are at peace with music and bhajans and enjoy participating in the same. In order to make this a regular feature at this centre we have Bhajan session on all Thursdays where alongwith our special children the local community people also participate. This also promotes socialization and awareness in the community.
MUSIC & DANCE
As part of relaxation for the trainees daily music and dance and physical exercise sessions along with games are conducted at the centre from 3 .30 to 4 pm.